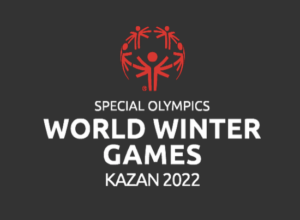 The 2022 Special Olympics World Winter Games will take place in Russia.
Every two years, thousands of Special Olympics athletes worldwide come together to showcase their athletic skills and celebrate the spirit of Special Olympics in alternating World Summer and World Winter Games. The first Special Olympics World Games took place in 1968 and since then have evolved into a world-class sporting event similar in size and scope to the Olympic Games, attracting a wide range of sponsors, supporters and media.
Following the Olympic ideals, Special Olympics World Games are abundant in tradition.  All World Games feature Opening and Closing Ceremonies, a Torch Run public awareness event prior to the Games, cultural activities, and world-class sports competition.
The Special Olympics World Winter Games will be held in Kazan, Russia in 2022.  From January 21-27, 2023, 2,000 athletes and unified partners from 108 Nations and 3,000 volunteers from all over the world will gather in Kazan to create acceptance and inclusion through sport, volunteerism, education and health.
Representing SO Rhode Island at the World Games will be: Heather O'Sullivan and Ian Shepherd, who will both be participating in Alpine Skiing.