Athletes
Special Olympics athletes are the heart of our organization. Through our programs, athletes enjoy a lifetime of active participation in sports, as well as an opportunity to make new friends, learn new skills, build confidence, and discover their independence. All over the world, Special Olympics athletes embody the Olympic ideal: sports competition not for personal gain or glory but for the sheer joy of taking part.
The family and friends of Special Olympics athletes are part of a global network that reaches far beyond the playing field. In Special Olympics, they find a support system of others with similar concerns, questions, and life experiences; help finding medical and community resources; and a place of belonging, celebration, and lifelong friendship.
Special Olympics Rhode Island offers more than 1,600 sports training and competition opportunities in 19 Olympic-type sports to over 3,400 individuals with intellectual disabilities.
Eligibility
All sports competitions are available for eligible athletes 8 years old and older. There is no age limit. For children ages 2- 7 who have an intellectual disability, they can participate in the Young Athletes Program which prepares them for sports competition later in life.
All persons wishing to become a Special Olympics Rhode Island athlete must register with a local training program or our state office. Here are some ways to get started to become a Special Olympics Rhode Island athlete:
Fill out the medical form and release form (registration process begins by the athlete/parent/guardian completing the necessary forms. Medical forms are valid for three years and must be signed by a medical professional. Release forms must be renewed every three years.
Check out the eligibility policy for participation in Special Olympics.
Visit our Frequently Asked Questions Section
Initiatives that provide additional opportunities for our athletes on and off the playing fields: : Unified Sports, Healthy Athletes, Unified Champion Schools and Athlete Leadership Programs.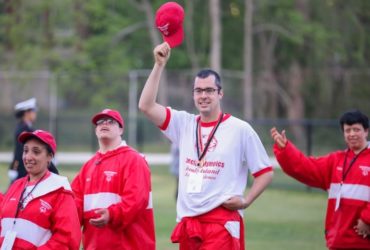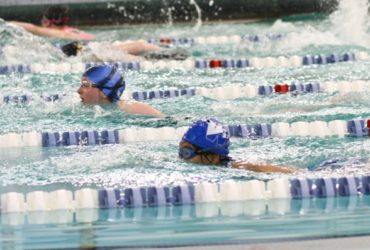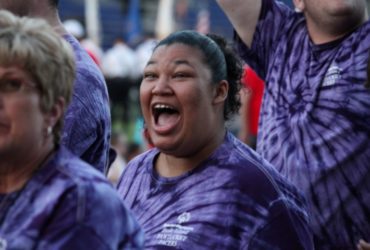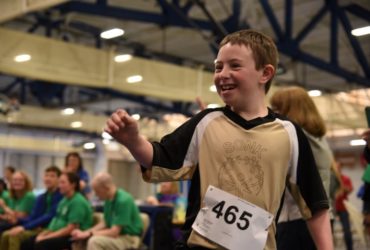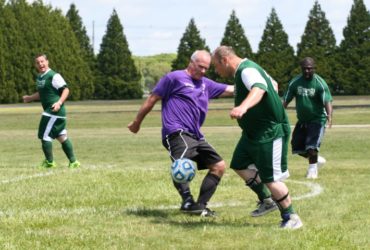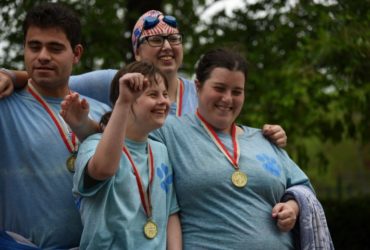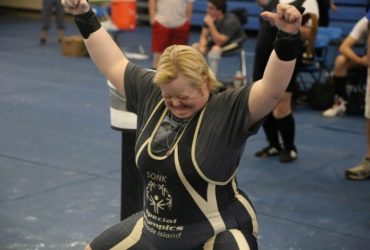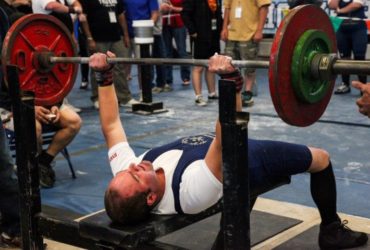 Become an Athlete
Special Olympics training and competition is open to every person with intellectual disabilities who is at least eight years of age and provides a completed Medical Form and Release Form.
Eligibility
Persons eligible for Special Olympics include:
Persons age eight and above who are considered to have intellectual disabilities* as determined by an agency, professional or school district.
Persons who have closely related developmental disabilities** such as those who have functional limitations, both in general learning and in adaptive skills such as recreation, work, independent living, self-direction, or self-care.
Note: people with functional limitations based solely on a physical, behavioral, emotional, specific learning disability, or sensory disability are not eligible.
Any person eight (8) years of age or older who is identified as having intellectual disabilities by an agency or a professional in any given local area is considered eligible for Special Olympics. Other terms that may be used synonymously with intellectual disabilities include: cognitive disabilities, or intellectual disabilities. (Persons ages six through seven are eligible for Special Olympics training.)
When the term "intellectual disabilities" or other similar descriptor is not used to identify the person in a local area, eligibility should be determined by whether or not the person has functional limitations in both general learning and adaptive skills. "Developmental disability" is the term most often used to describe persons with both limitations. Other terms that may be used synonymously with developmental disability are developmental handicap, developmentally delayed or severe disabilities.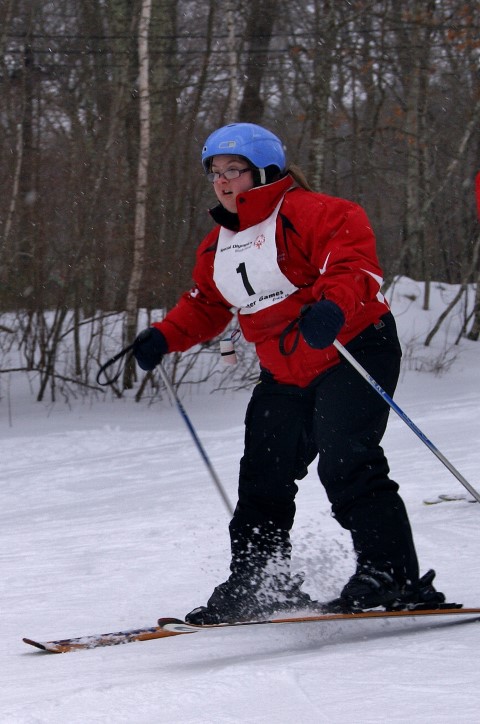 How to Participate
Request and fill out Athlete Medical Form and Release Form. This information will allow us to find a local training program for the athlete. You can e-mail Louise Miller to request the forms or download the forms here.