Orientation, Protective Behaviors & Concussion Training
Class "A" Volunteer Course Training Requirements
VOLUNTEER ORIENTATION TRAINING
This training is an introduction to and overview of the Special Olympics organization including past, present and future.
Quiz completion verifies you have received credit for the training.
PROTECTIVE BEHAVIORS
The safety of our athletes is of the utmost importance to Special Olympics Rhode Island. The objective of this training is prevention of sexual, physical and emotional abuse of Special Olympics athletes. The Protective Behaviors Training is necessary only for those interested in Class A Volunteer classification and is valid for three years.  Results from this training will be routed to the SORI state office for certification records.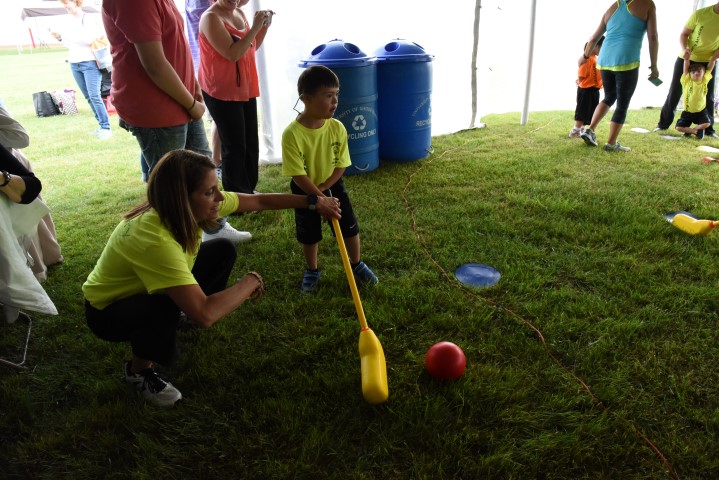 CDC'S "HEADS UP" CONCUSSION TRAINING FOR SPECIAL OLYMPICS RHODE ISLAND
This course will help you:
Understand a concussion and the potential consequences of this injury,
Recognize concussion signs and symptoms and how to respond,
Learn about steps for returning to activity (play and school) after a concussion, and
Focus on prevention and preparedness to help keep athletes safe season-to-season.
Quiz completion verifies you have received credit for the training.
Audience Specific Handouts

Parent and Athlete Concussion Information Sheet
Concussion Fact Sheet for Parents
Heads Up Concussion Action Plan
ONLINE COACHING LEVEL 1 CERTIFICATION COURSES
This course is provided to Special Olympics by the American Sport Education Program online.   Coaches will develop a better understanding of how people with intellectual disabilities learn and how they participate in sports. The course offers an overview of the coaching principles and successful techniques involved in working with Special Olympics athletes, as well as practical ideas that can be used during coaching.
This course is offered at the cost of $14.95 ( **cheaper than having to drive to a location held clinic)
Provided by the National Federation of High Schools looks to help coaches understand and implement the most successful coaching strategies for this very special mix of teammates. The course features an introduction by former NFL quarterback, and Special Olympics supporter, Kurt Warner.
This course is FREE and required of any coach coaching UNIFIED Sports both individual and team.
ONLINE TRAINING LEVEL 2 OPPORTUNITIES
PRINCIPLES OF COACHING (more info to follow for this online course)
Develop an understanding of Special Olympics and identify a coaching philosophy.

Apply the sport management team approach in recruiting athletes, volunteers, and family members and in developing training plans for conducting sport-specific training programs for Special Olympics athletes.
Identify practical methods for enhancing Special Olympics athlete performance by developing sport confidence through effective coaching techniques.
Apply the principles of strength, endurance, coordination, agility and flexibility training and nutrition to enhance sport-specific performance as they apply to the Special Olympics athlete.
Provide the safest environment for Special Olympics athletes during training and competition.
This course has been offered to Special Olympics at an extremely generous rate of $35.
For questions or more information, please contact Adam Johnson.