2019 SORI Holiday Auction!
Holiday Shopping from the comfort of your home.
Holiday Auction Preview Show – December 2019, TBA
Online Bidding begins on December 2019, TBA
To donate an item or certificate for the 2019 Holiday Auction, please contact Gerri Walter at (401) 349-4900, ext. 316 or email via the button below. Example of donations are: restaurant gift certificates, overnight stays at hotels or vacation homes, foursomes at golf courses,  tickets to sporting events, sports memorabilia, gift baskets, etc.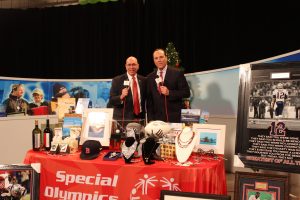 Thank you our 2018 Holiday Auction Media Partners: