Celebrate the Movement "Fitness and Fundraising Challenge"
During this pandemic, the athletes of Special Olympics Rhode Island have had their world turned upside down. As more of their activities have been taken away from them, our athletes have come to rely upon their Special Olympics Rhode Island family to be there for them. Even through these challenging times, we promote their physical and emotional health virtually, and are carefully planning to return to play in mid-August with strict guidelines in place.
Special Olympics Rhode Island has developed a new and innovative way to stay fit, be socially responsible and will allow you to support our great athletes. Celebrate the Movement is a virtual fitness and fundraising challenge for the week of October 16 through October 23, 2021. You pick the activity and set your goal. For example, maybe you'll run a marathon distance in one week. Then ask everyone you know to support you through your fundraising page at (fundraising link coming soon).  Instructions will be  provided below in the "How Do I Get Started" section.  It's easy and lots of fun to reach your goals!  If you're unable to create a fundraising page, click here for our Celebrate the Movement Pledge form that you can use to solicit donations.
Looking to support your favorite Special Olympics RI local team or Special Olympics RI athlete participating in Celebrate The Movement, click here.
Click here for event flyer.
Click here for pledge form.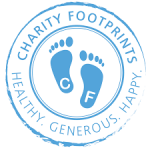 How Do I Get Started
Choose your activity and fundraising goals.  Then decide how much you'd like to raise. Challenge yourself and set a goal worth your time! We'll be having contests for those who reach their goals, with prizes to be announced in September.
Go to charityfootprints.com/sori2020 to set up your fundraising and activity tracking page. It's really easy, and really fun to get your friends and family involved!

Honor or participate in Support of an athlete you know. Just as you are inspired by an athlete, those you ask for donations will be inspired too.

Form a team if you want! Stay socially distant but compete virtually with each other, or against other teams!

Use social media to get word out and ask your followers to support our cause.

Take lots of pictures of your training for

Celebrate the Movement!

Share them on social media and with us!

Stay tuned to learn about challenges and prizes you can earn…this will be so much fun!
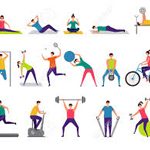 Ideas To Help You Choose Your Activity
Ballet, Basketball (recreational), Bicycling (moderate), Canoeing, Dancing, Elliptical Trainer, Gardening, Golf, High Intensity Interval Training, Hiking, house Chores, Kickboxing, Kayaking, Martial Arts, Paddle Boarding, Pilates, Playing Catch, Rollerblading, Running, Rowing, Sailing, Skateboarding, Soccer, Spin Bike, Stair climber, Swimming, Tennis, Trampoline, Walking, Weightlifting, Yard Work, Yoga, Zumba or Your Own Activity.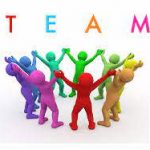 Coaches and Local Program Information
Coaches, families and volunteers are encourage to participate in Celebrate the Movement, a fitness and fundraising challenge.
• You can choose any activity that you would like to do during the week of Sept. 26th thru Oct. 3rd (ex: walking, running, cycling, golfing, tennis, etc.).
• You can register as individuals or as members of your team and are encouraged to take pictures of yourselves while doing their activity.
• Your local  SORI team will receive 25% of all donations raised by your members.  
Coaches Memo
Celebrate The Movement Flyer
Celebrate The Movement Pledge Form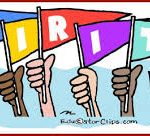 Spirit Week
Join in the fun of our Spirit Weeks as you prepare to meet your fitness and fundraising challenge during Celebrate The Movement.  Remember to post a photo of your favorite Spirit Day look on social media.  Please use the following tags: @SpecialOlympicsRhodeIsland @SORhodeIsland @SpecialOlympicsRI @special_olympics_ri #CelebrateTheMovement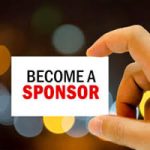 BECOME A SPONSOR
Since the pandemic hit in mid-March of this year, we have lost, conservatively, $500,000 in income from sponsorships and canceled fundraising events .  To make up this revenue loss, we have scheduled a new fundraiser – Celebrate the Movement – in which members of our community will walk, cycle, run, golf or they will choose a different "movement" during the week of September 26 – October 3.
Please consider a sponsorship gift in support of  Celebrate the Movement. Your generosity will allow us to continue providing athletic training and health education for those with intellectual disabilities, at no cost to themselves or their families. Our athletes need Special Olympics Rhode Island more than ever, please help us to continue to meet this need.
Sponsorships are still available by contact Patricia Kirby at patricia@specialolympicsri.org